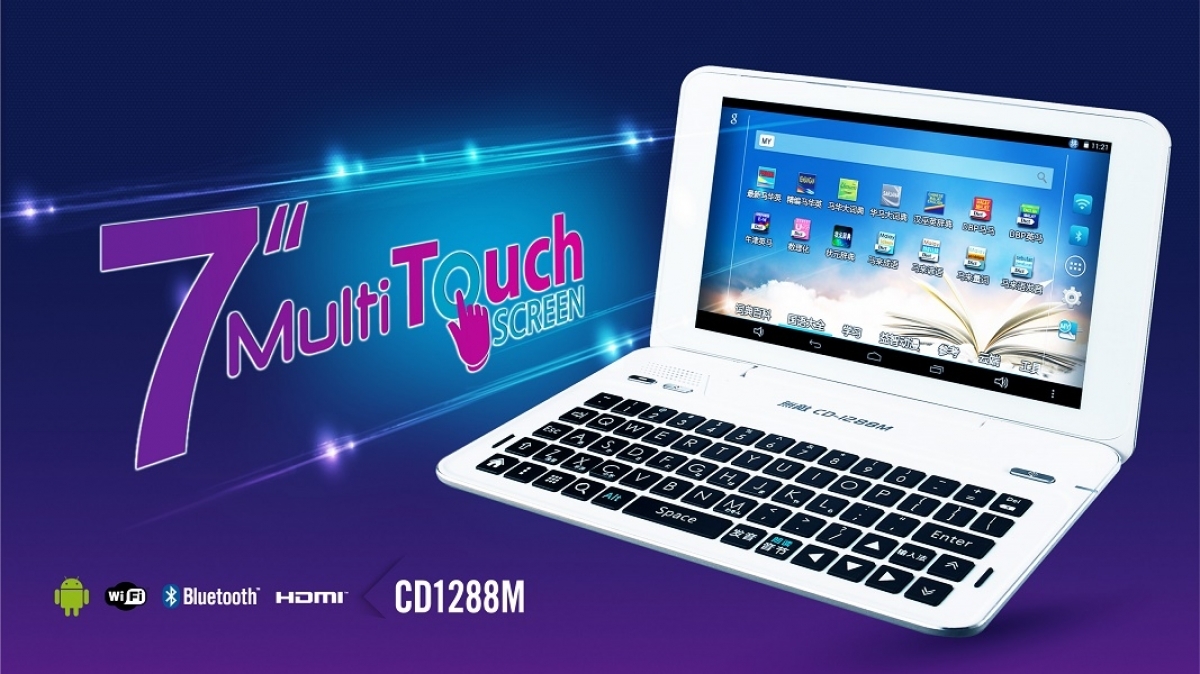 Besta CD1288M
Featured
Bahasa Malaysia Dictionary Series
"Win at starting point" Pre-school Series
Live Voice Real Human Pronunciation
Real Human Tutor
Full Sentence Translation & Smart Comparison Wizard
Chinese Stroke Character Learning
14 Countries' Dictionary & Dialogue in 18 Languages
International Authority, Highly Effective Learning
Oxford Advanced Learner's Dictionary (7th Edition) -- The World's Most Authoritative
Longman Dictionary of Contemporary English
Comprehensive Chinese- English Dictionary Full Edition
The Standard Dictionary of Contemporary Chinese
200 Professional Dictionaries
Britannica Concise Encyclopedia (Bi-Lingual)
Eight Essential Malay-Based Dictionaries
Kamus Kembangan

Contains over 103,000 entries, 17,500 bilingual Mal-Chi collation of sample sentences, 55,000 synonyms & antonyms and many passive verbs & compound words.

Kamus Umum (Latest Edition)

Contains over 153,000 entries, 56,600 root words, 69,900 phrases, with word groups and derivatives making it the largest lexicon!

Kamus Perdana

Exceeds 90,000 entries comprising trilingual definitions & comparisons and providing synonyms and antonyms, derivatives, idioms, compound words, etc.

Kamus Sarjana

Up to 150,000 words' database where Chinese-Eds are able to search Malay paraphrases, sentence examples, idioms, proverbs, etc. with their mother tongue, further helping them to build sentences and write essays.

Oxford Fajar

English-Malay, contains example sentences, derivatives, compound words and idioms.

Kamus Dewan (Malay-Malay)

Authorized and professionally compiled by Dewan Bahasa Dan Pustaka, containing a vocabulary of 82,900 words, detailed Malay explanations and phrases for reference.

Kamus Dewan (English-Malay)

A vocabulary of 38,000 words inclusive of derivatives, phrases and detailed English and Malay explanations.

Chinese-Malay-English Dictionary

17,500 Chinese entries, common words and idioms used in essay writing.
---